Drill down on all levels and all data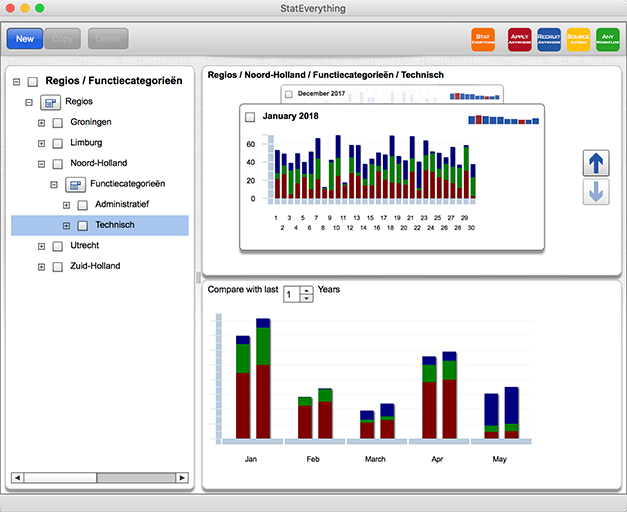 If you really want to know what drives your recruitment numbers, it's time to start using StatEverything. All your data from RecruitAnywhere multiposting, ApplyAnywhere mobile conversion and SourceAnyone multisourcing is available for drill down.
Drill down scenario's can easily be saved and shared. Periods can be browsed through and compared with a single click. It's that easy.
And it's real time.