A recruiter wants suitable candidates fast. And a candidate wants to apply fast and easy. What is the optimal application form for the recruiter as well as the candidate? And does an optimal application form really exist?
Most important when optimizing the application form and -process is to keep the candidate in mind as much as possible.
In order to do so, try to pay attention to the following guide lines:
1. Limited number of fields
Which candidate information do you need? And should you incorporate this into the application form? That depends.
If you lack candidates, you'd like as many applications as possible. A short form makes it easier for candidates to apply, especially from mobile. With a limited number of fields, applying is a piece of cake.
With too many candidates, you'd rather filter in advance. An extended application form allows you to ask more information or add so called killer questions. In this way, part of the candidates will decline. Especially from mobile.
Still this is a dilemma. With a high application barrier you may miss out on good candidates too, as good candidates can apply anywhere. If the form is too extensive, then there is a fair chance they will also drop out.
So the decision for a short or long application form strongly depends on the number of applications.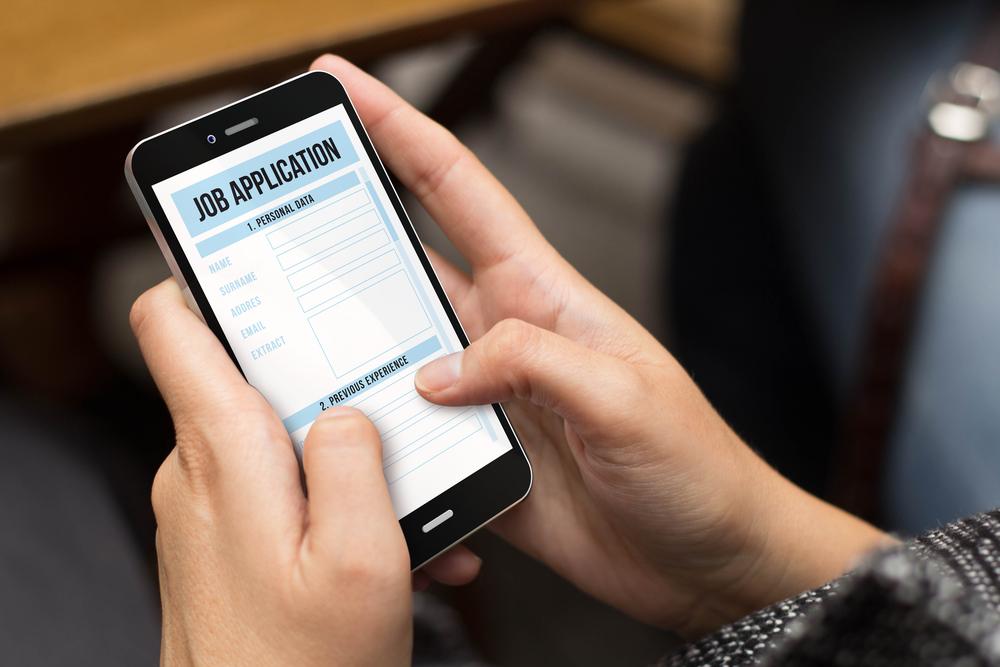 2. Resume required
In order to receive more applications a resume often is not required. This results in more (mobile) applications of course. But then as a recruiter you still have to contact all the candidates for the indispensable resumes. You may think: 'That's what we are here for', but that isn't the case. Contacting all candidates takes up a lot of your time. Precious time you'd rather spend on candidates who really matter.
In any case, the resume is the first and foremost source of information to immediately demonstrate the candidate's suitability.
If the resume is required, a large percentage of mobile applications is not completed. Mainly because candidates do not know how to upload their resume from Google Drive or Dropbox. ApplyAnywhere can offer the solution. With this technique a job board CV can be easily added to the existing application form.
Attaching a CV is an extra step for candidates, but in this case the recruiter should be taken into consideration. Plus, the candidate will be pleased not to end up on a large pile of other candidates.
3. No candidate account
Often, a candidate must register and create an account before applying . Companies can see the benefits, unlike the candidate. As he or she also applies with other organizations and has to update multiple accounts. Another restraint.
One of the main reasons for a candidate account is deduplication. It ensures that a candidate will not appear in the database multiple times.
Deduplication can be solved easily, however. A candidate who applies again (for another job vacancy) can be easily recognized by e.g. the e-mail address. The candidate's data can be automatically updated based on the last application.
With an open application form with automatic deduplication based on the e-mail address, it is important that the application is only finalized on confirmation of the candidate by a link in the e-mail.
In this way a candidate does not have to register, while at the same time he or she does not appear multiple times in the database.
4. No motivation statement
A short motivation statement allows the candidate to give personal comments and reasons for applying on the specific job. This may be useful, but in the end the facts are more important. In other words, the resume for a first screening. Filling in a motivation statement is yet another barrier, especially from a small mobile phone screen. And the question is, does it really add at this stage of the application?
5. Preferably no captcha
More and more capthas are used at the final stage of an application form. This protection prevents robots from activating the application button. The candidate is required to fill in a number-letter combination that cannot be recognized by robots.
Captchas are used for a reason: to avoid applications with automatic clutter. Captchas are becoming increasingly difficult to test the distinction between robots and humans. Since copying a captcha is an extra action for the candidate, it is not desirable on an application form. Unless the influx of automatically generated 'job applications' is considerable. Then the use of a captcha is justified.